Calling Inspirational Speakers for Our Virtual Alumni Week 2021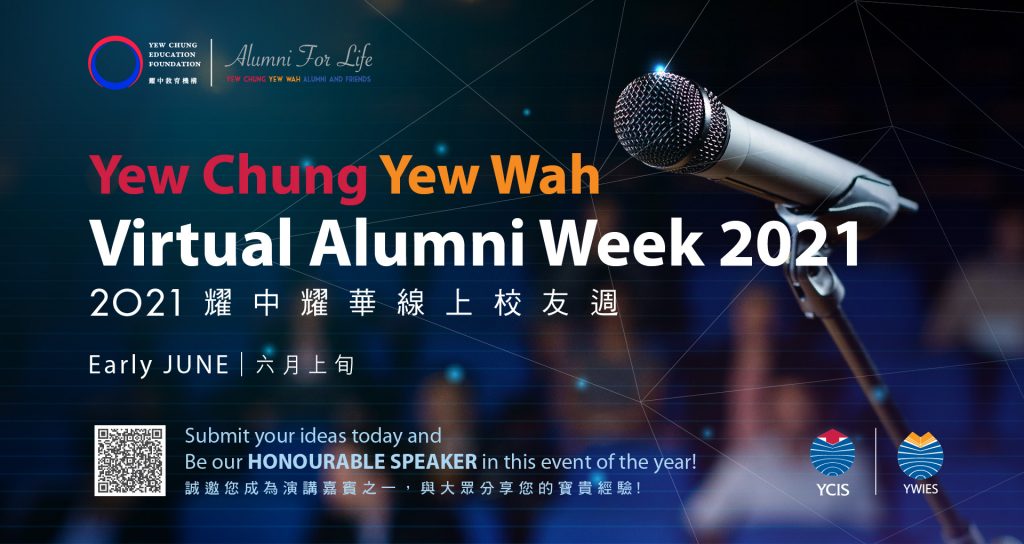 Our annual Yew Chung Yew Wah Virtual Alumni Week is just around the corner! This event aims to inspire all with the sharing of valuable life experiences among students, parents, staff and alumni. We are seeking speakers to engage our audiences in innovative ways to help support personal and professional growth. Here are some suggested areas of focus:
Post-COVID education and career
Community service and social responsibility
Internship and interview skills
Career sharing
University life and preparation
Sustainability
New technology – our digital world
Mental health
This year, the event will be held in June. All presentations will be broadcast on our Internet conferencing platform to reach hundreds in China and around the globe. Don't miss this opportunity to share your ideas. Become one of our inspirational speakers today!
We invite you to submit a topic via the link below by 23 April.
Submit your ideas here.