Follow Your Own Colourful Dream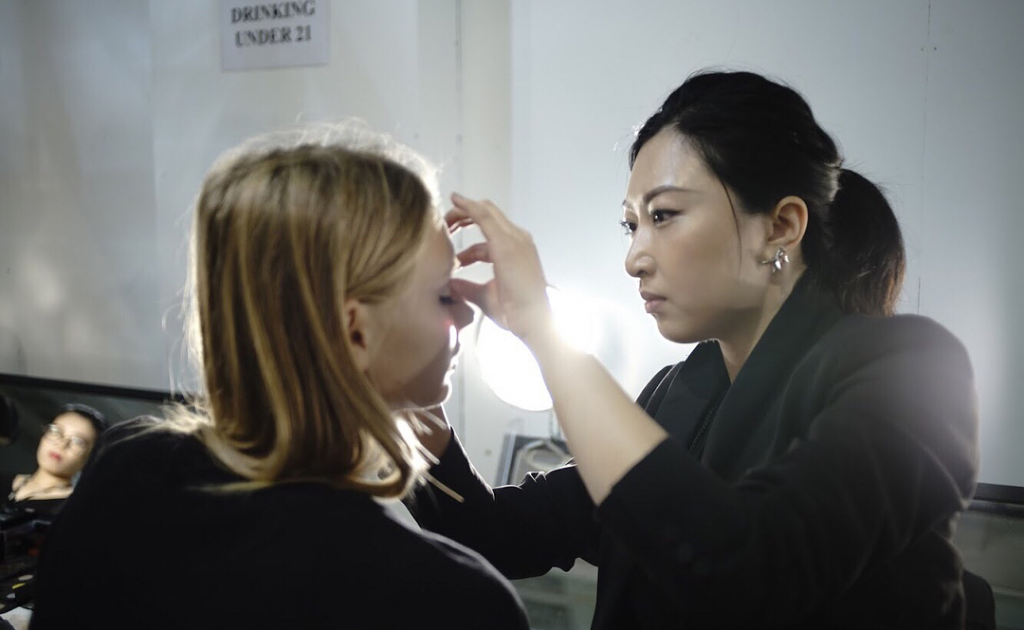 If you have participated in any YCIS Hong Kong annual musical shows you will be familiar with Mr Allan Nazareno. He directs our school productions. You will also know how important it is to have backstage workers scurrying about with makeup and costumes.
Ms Vanessa Law, YCIS Hong Kong Class of 2012, shared her stories since Year 3. She started thinking of makeup as a career while she was pursuing an IBDP. Later, she became a professional instructor in New York while taking makeup courses. Becoming an international makeup artist has always been Vanessa's dream. After working on a school production of The King and I as head of makeup in 2011, she was encouraged to follow this direction.
"I was thrilled when Mr Naz asked me to be the head of makeup for The King and I back then, as I had never taken the lead in helping with a group of more than a hundred performers. There were crews in the team to help but they had little experience of how to put stage makeup on, so I had to come up with different plans to teach them before splitting them into small groups to make the whole team effective. That was a remarkable experience. It gave me a deep sense of accomplishment and confirmed my passion."
"Mr Naz has given me a great support while I was studying Drama during my IBDP. He encouraged me to follow my dream as a professional makeup artist and even came to New York to visit me with his family during Christmas in 2017," said Vanessa with tears of joy. She is thankful for the opportunity the school provided and the encouragement from Mr Naz. Without this support she would not have gone down her chosen path or attained success in this field.
"Having the opportunity to work and study aboard certainly widened my vision. I had the chance to work with some of the most famous designers and art directors in the world. My dream is to become one of them. It is never easy to go down this path without a great passion and love for the job. The entertainment industry is very competitive and can be toxic. People are harsh with their comments and respect is hard to find unless you prove yourself." Vanessa returned to Asia – visiting Korea, Shanghai and Guangzhou – after her New York stint to work on some fashion shows. Now she is back in Hong Kong.