How a coach provides guardrails, goals for young leaders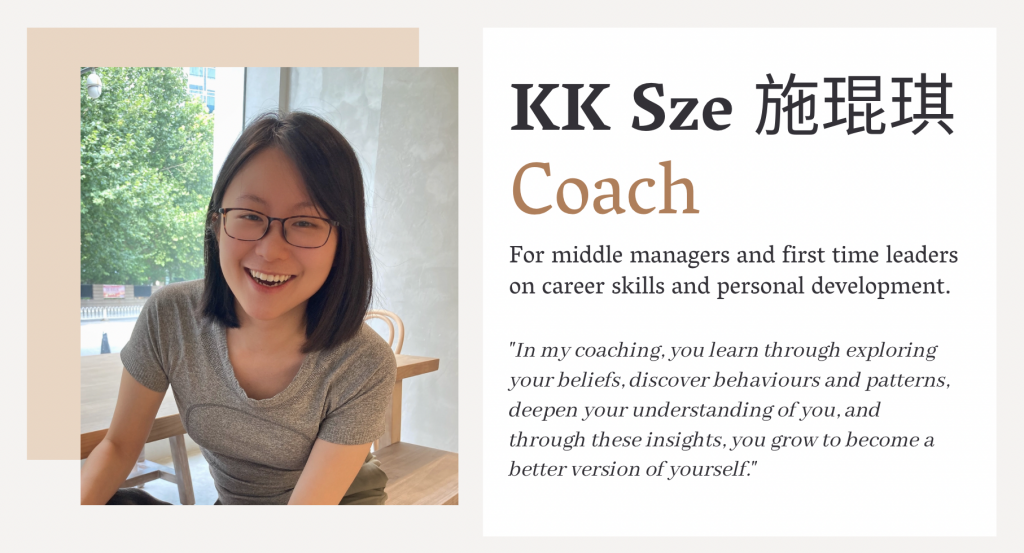 As April rolls in, alumna Sze Kwan Ki shares her success stories with tips on boosting confidence in uncertain times.
In the hands of a competent coach, an individual can be completely "transformed". This is an oft heard refrain from Sze Kwan Ki, YCIS-HK Class of 2008, who works as a coach for middle managers and those coming to grips with leadership roles. She is a former member of the Global YCYW Alumni Advisory Board (AAB) and was a regional representative in Beijing for four years before returning to Hong Kong. We had a chance to talk with her.
Kwan Ki obtained her professional Certified Professional Coach qualification from the International Coach Academy and received her Associate Certified Coach license from the International Coach Federation. Her attraction to this industry came quite naturally as she has always enjoyed supporting struggling individuals. Before becoming a professional coach, she worked for almost nine years as a management consultant in an MNC company. In various ways she has helped people attain their goals.
"Consulting and coaching have similar skills sets and I see coaching as a natural progression in my career," Kwan Ki says. It is a meaningful and rewarding experience.  "I gain energy and confidence through witnessing positive changes in my clients during my coaching sessions." She has emerged as a highly successful professional coach.
Once a member of Global YCYW Alumni Advisory Board, she enjoyed every moment. "I believe the school's value in nurturing global citizens is a unique trait," she says. "We should continuously reconnect with alumni to build a strong global network."
A memorable experience from that time was her role in "coordinating the speakers for the Virtual Alumni Week in 2021" where she learned the "importance of having a diverse-talent network."
Drawing upon her experience as a certified coach, Kwan Ki gave us three professional tips on how to manage stress from unexpected lifestyle changes. These are particularly apt in these disruptive pandemic times.
Admit to yourself that you are stressed. This is a normal state of emotions as people face unexpected situations.
Be aware of your behaviour under stress. Observe your thoughts. Question them. Are they based on fact? Consider how your thinking can help or limit you at the current moment. Closely watch your behaviour. Question it. Is your behaviour appropriate for the situation and how will it help or enable you?
Only do one thing at a time and start small. This will help gain in confidence and offer you a sense of control.
Last but not least, Kwan Ki would like to encourage our alumni in this taxing Covid-19 period. "Hang in there. I understand it's a stressful time with a lot of distractions, but don't forget your personal goals and passions. Discover the good things that can help you in the long run — and go for it."