An App a Day Keeps the Alumni at Play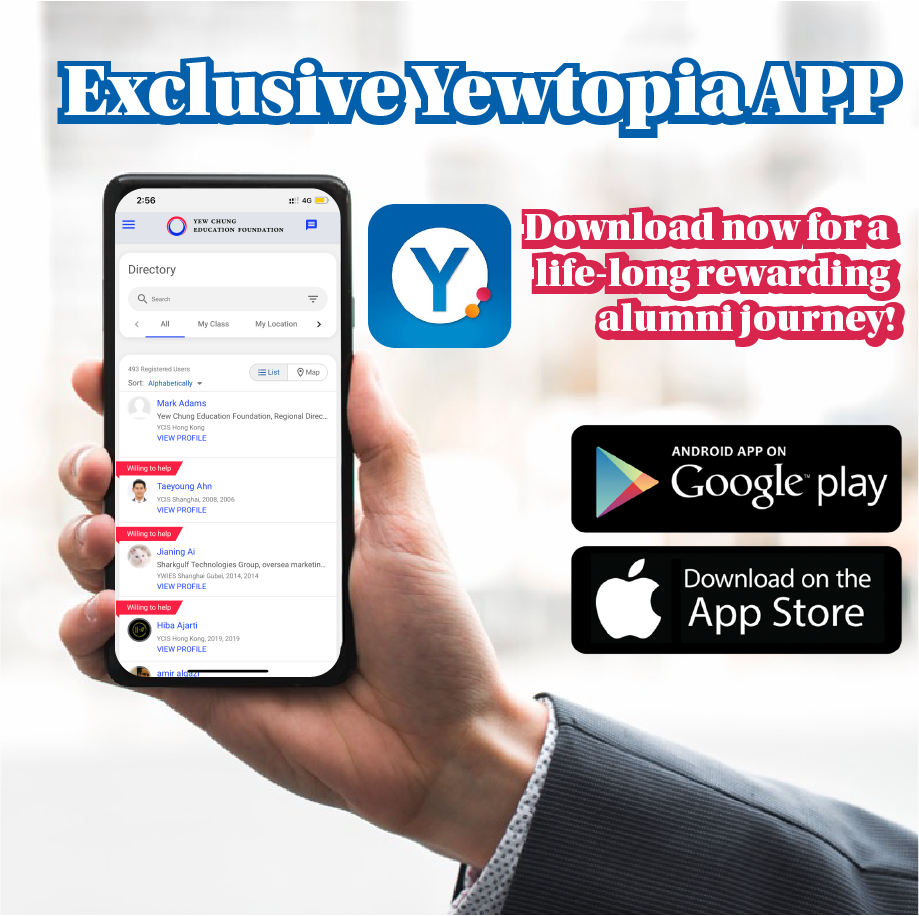 Attention Yewtopians! Some great news to start off 2021. Our exclusive alumni engagement platform "YEWTOPIA" is now conveniently accessible on your mobile device as an app.
You no longer need to cart around and open a heavy laptop to say hello to our fellow alumni. All Yewtopia benefits and functions are now just one touch away from your mobile screen.
Grab your phone now and download the exclusive Yewtopia app.
Here's how: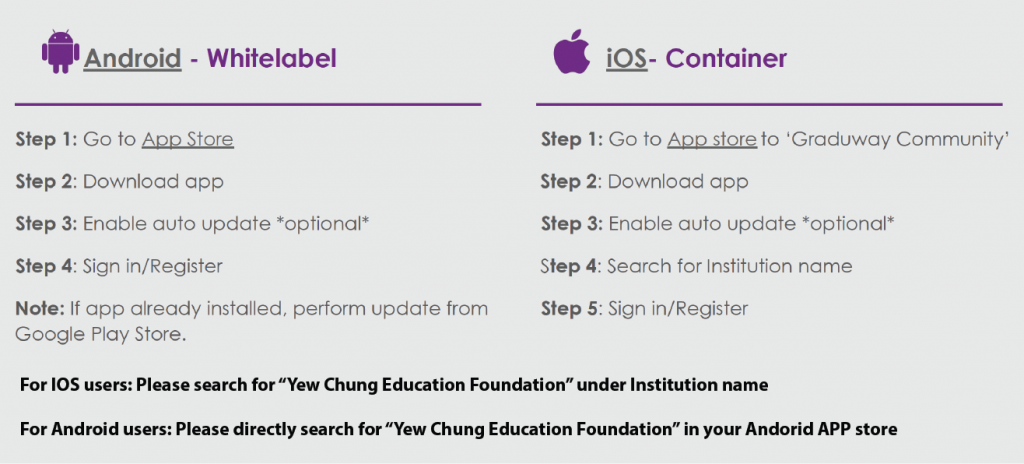 Please search for "Yew Chung Education Foundation" for IOS users under institution name.
&
Search for "Yew Chung Education Foundation" in Google Play store for Android users
Once logged into Yewtopia, you will be able to:<
expand your network and connect with friends through our directory
help make a positive impact through the e-mentorship programme
join our professional and special interest groups and share your experiences with like-minded friends
enjoy greater alumni benefits including attractive discounts through our business directory
Turn on your phone and get started on an amazing alumni journey!